Reds Superfood Powder
Item is in stock
Hurry! Low inventory
Item is out of stock
Item is unavailable

Rich in Antioxidants

Improves Digestion & Bloating

Strengthens Immunity

Naturally Improves Energy
Say hey to your daily dose of antioxidants that packs a tasty and nutritious punch. Reds Superfood Powder helps improve heart health, increases antioxidant capacity and supports your digestive tract. Add to your smoothie or drink on its own. Sip, glow and repeat.
As a dietary supplement, mix 1 serving (1 scoop) with 10-12 FL.OZ water and consume one to two times daily. You can adjust the flavor of this product by adding more or less water.
CherryPURE® Tart Cherry
A patented tart cherry (Montmorency cherry) powder standardized to provide a rich profile of beneficial anthocyanins and antioxidant polyphenols, as well as B vitamins, calcium, magnesium, iron, and omega-3 essential fatty acids (EFAs).
Spectra™ ORAC Antioxidant Blend
This trademarked blend of ultra-potent antioxidants helps defend against oxidative stress and inflammation that can slowly but surely diminish your health and vitality.
DigeSEB®
Sometimes your body needs a little help breaking down and absorbing nutrients, which is precisely where DigeSEB® digestive enzymes come in handy.
Organic Reds Blend
We carefully selected organic red superfoods, like cranberry extract, apple, blueberry, blackberry, ginger, and carrot, packed with vitamins, minerals, and distinct polyphenols to support virtually every aspect of your wellness.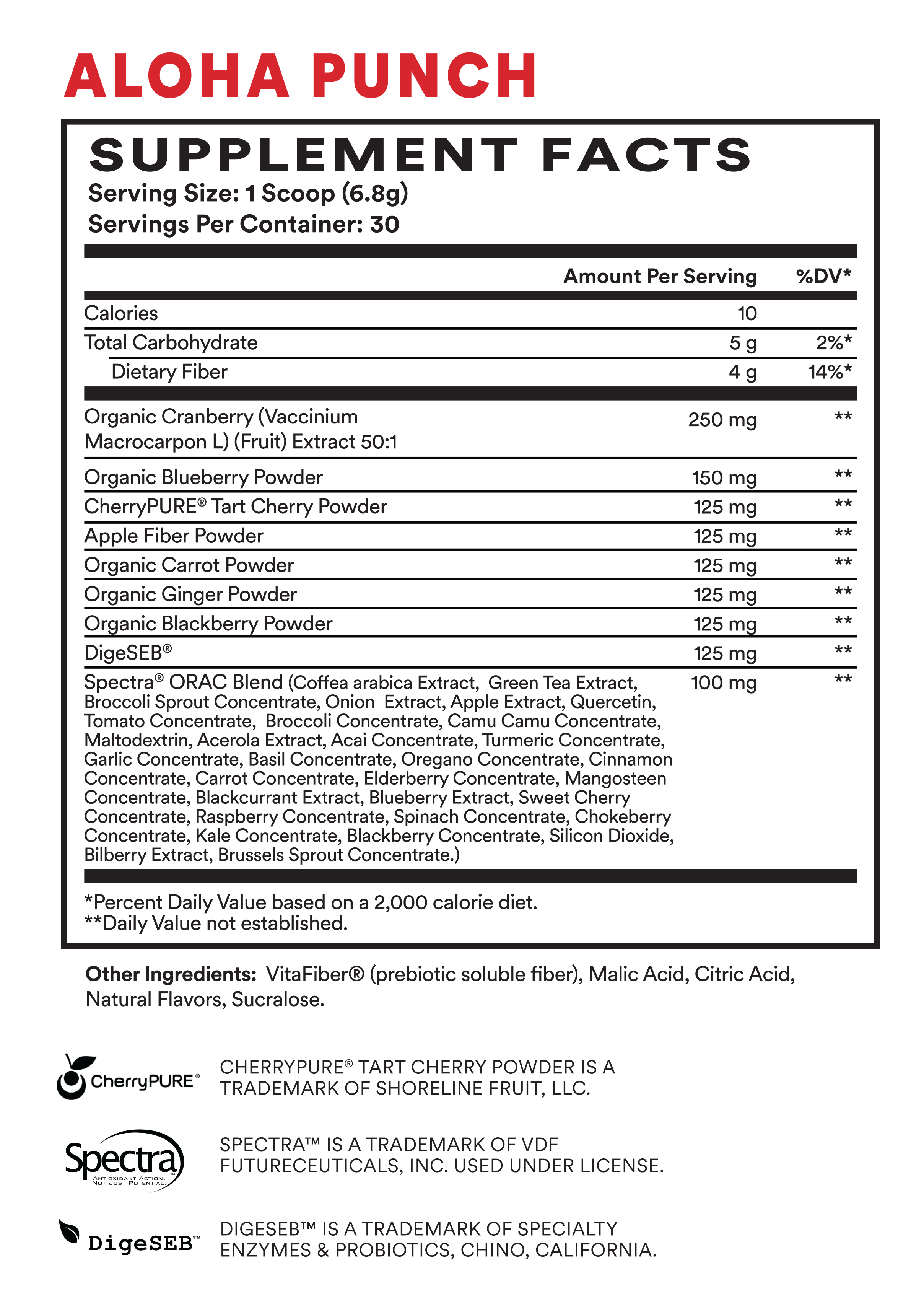 The Reviews Are In
See what real customers have to say about Reds Superfood Powder!