Greens Superfood Powder
Item is in stock
Hurry! Low inventory
Item is out of stock
Item is unavailable

Improves Digestion & Bloating

Strengthens Immunity

Naturally Improves Energy

Rich in Probiotics
A NEW formula!
Improved texture and flavoring


Added beetroot, grape seed extract, and blueberry powder for additional antioxidants

Increased active ingredients by 20%
Increased the prebiotic dietary fiber
Replaced the generic probiotic strains with 25 billion CFUs of 

ProbioSEB

Removed the artificial sweetener, sucralose
As a dietary supplement, mix 1 serving (1 scoop) with 10-12 FL.OZ water and consume one to two times daily. You can adjust the flavor of this product by adding more or less water.
TruServ® Organic Greens Blend 
The easiest way to get your greens, full stop.With a full serving of veggies in every scoop, this nutrient-dense, high-quality blend will leave you feeling nourished and ready to take on the day.
Organic Vegetables
Kale is queen. But so is broccoli, and spinach and spirulina and…you get the picture. Do we have to mention that Greens will supercharge your body's overall health and wellbeing? Oops, too late. Because essential vitamins, a range of totally organic veggies and gut-boosting prebiotics will do just that.
Six-Strain Probiotic Blend
Not just found in yogurt. This unique Probiotic Blend says "you can't sit with us" to not-so-friendly bacteria, removes toxins from your fine body, improves immunity and supports nutrient absorption. Be still our hearts.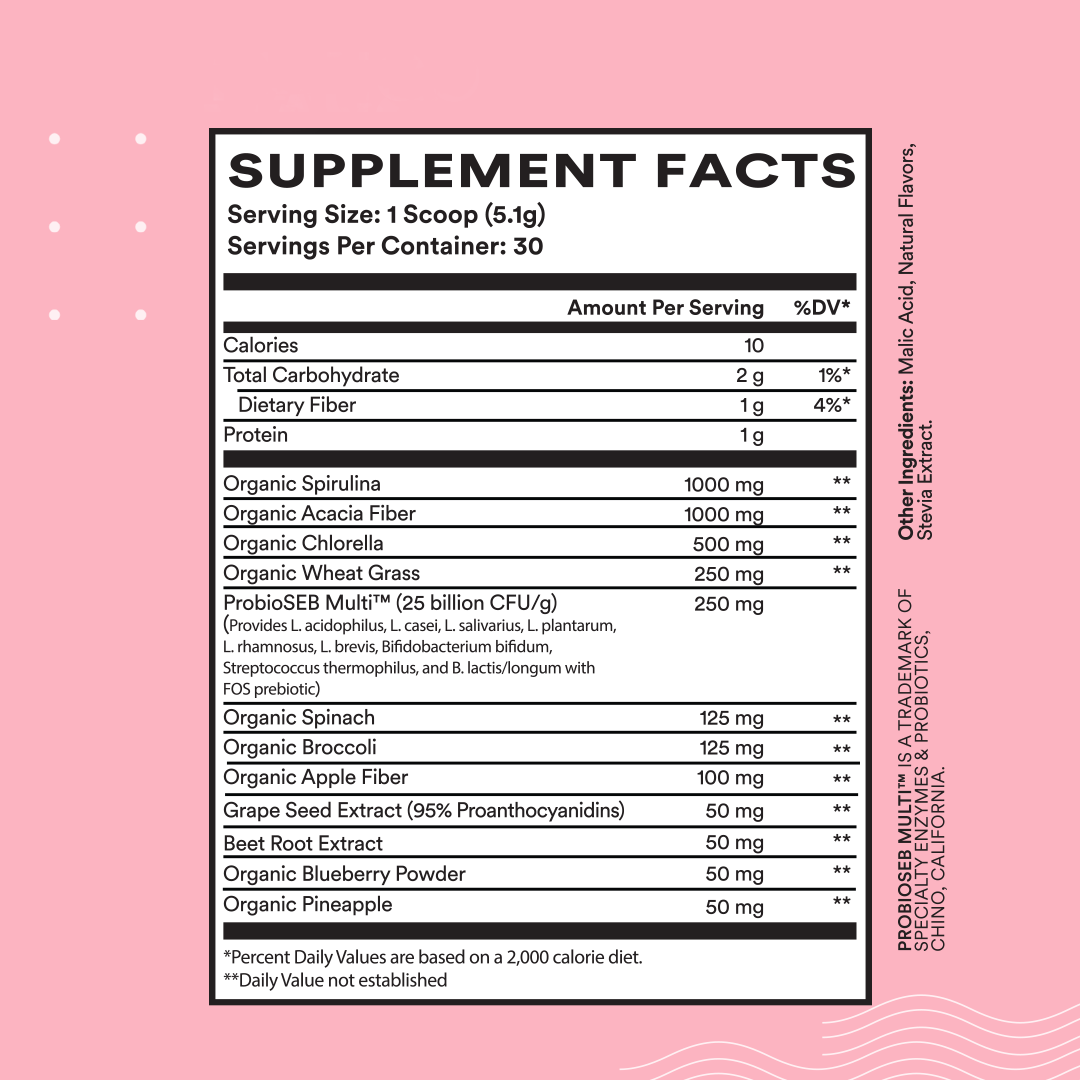 The Reviews Are In
See what real customers have to say about Greens Superfood Powder!